Hopkins Health & Wellness, that services the entire Pequot Lakes area, is made up of a team of chiropractors and health professionals dedicated to providing the best quality healthcare in a responsive and caring environment. Our chiropractors are Board certified with years of experience in the profession. Our chiropractors, physical therapist, and a team of lifestyle advocates work to understand your health issues quickly and apply the right treatment to get you back to your optimal health.
---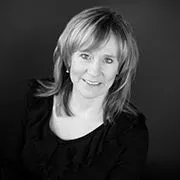 Michelle Lelwica, DC, IFM Certified Practitioner
Dr. Lelwica graduated from Gustavus Adolphus College and received her Doctorate of Chiropractic at Northwestern College of Chiropractic. While in graduate school she served as President of the Student American Chiropractic Association and assisted in the teaching of spinal biomechanics. She served as an associate professor for NWCC, teaching interns and treating patients in the women and children's clinic. After serving the Eden Prairie community for eight years, she sold her clinic and joined Hopkins Health and Wellness. She moved to the Brainerd Lakes area in 2006, opened Snap Fitness in Pequot Lakes and then started the first HHWC satellite clinic: Hopkins Health and Wellness, Pequot Lakes. Dr. Lelwica is a life-long learner. She continued her education in sports injuries, attaining her CCSP (Chiropractic Certification Sports Physician) and enjoys the challenge of treating sports injuries and concussion management along with her family based practice in the Brainerd Lakes area. Dr. Lelwica is also our in-clinic nutritional specialist, assisting patients with nutritional therapy, including natural hormonal balancing and weight loss.
---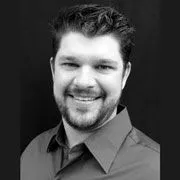 Justin Gronholz, DC
Dr. Gronholz received his Bachelor of Science and Doctor of Chiropractic degrees at Northwestern Health Sciences University in Bloomington, Minnesota after completing his premedical courses at Central Lakes Community College in Brainerd. While in graduate school he completed further training in activator methods, flexion distraction, and advanced diversified techniques. He practiced at Normandale Chiropractic in Bloomington before moving back to the lakes area to join the Hopkins Health and Wellness team in 2015. Dr. Gronholz holds a license to practice chiropractic in Minnesota and is a member of the Minnesota and American Chiropractic Associations. When not in the clinic he volunteers his time within the community and enjoys life with his wife, Laura, and their four children. He also enjoys outdoor activities such as fishing, snowboarding, geocaching and camping.
---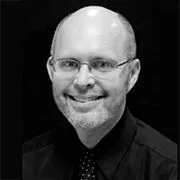 J.P. Wesp, PT
J.P. graduated from the Physical Therapy program at the University of Minnesota in 1988 and has been practicing in the Pequot Lakes/Brainerd area since that time. He has worked with a wide range of patients with physical problems over the years, but is especially interested in orthopedics which has been the focus of his continuing education. J.P. lives in Pequot Lakes with his wife and son. He enjoys playing music in several area groups, exercising, being outdoors, camping with his family.
---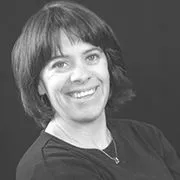 LISA DWYER, PTA, CERTIFIED LYMPHEDEMA THERAPIST
Lisa graduated from Bethel University and received her Associates in Physical Therapy at St Catherine University. Lisa's work at Healtheast Optimum Rehabilitation in Woodbury was extensive and diverse. It included therapy for sports injury, post surgical recovery, orthopedic injury, gait training, stroke, spinal cord injury and lymphedema. She also worked with muscular dystrophy, Parkinson's Disease and amputee patients. Lisa furthered her PT education with courses at the Postural Restoration Institute. Lisa was a track and field coach at Bethel and is an avid sports and outdoors person. She joined Hopkins Health and Wellness in 2015. She and her husband enjoy softball, fishing all seasons and serving their small town community.